Store vacancies may interest other chains


MICHAEL TOMBERLIN
The Birmingham News
BIRMINGHAM, Ala. -- Belk's purchase of Parisian could end up creating retail opportunities in the Birmingham metro area for department store chains that are not in the market, officials said Thursday.
The consolidation of some stores is expected to create vacancies in key locations such as Riverchase Galleria. The reduction of competition by taking away the long-dominant name of Parisian could also prove inviting for often-mentioned names like Dillard's, Nordstrom and Neiman Marcus.
"I'm thinking at the end of the day, there will be less retail vacancies in the larger boxes than there are today because of that opportunity," said Russell Cunningham, president of the Birmingham Regional Chamber of Commerce.
Some of the more obvious names missing from Birmingham may find it easy to walk into empty space inside a successful shopping center or mall, Cunningham said.
"For big companies like Neiman and Dillard's and Nordstrom's, an entry into a market has to make financial sense," Cunningham said. "When opportunities don't have any organizational costs attached to them and they can just come in, change the name on a building and put the merchandise in there, that makes it easy for them to move in."
The Galleria could prove to be pivotal in the Birmingham area's landing a new department store.
Belk owns the 255,000-square-foot Galleria store. After it completes the purchase of Parisian, it will also own the 190,000-square-foot anchor position there.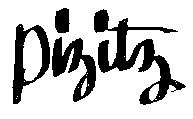 The 136,000-square-foot former McRae's space, another anchor position, has been vacant for over a year. It is the subject of a lawsuit between owner Pizitz Management Group and Parisian's current parent company, Saks Inc.
A hearing on whether that case will be decided by a jury or by arbitration is scheduled for this month.
According to Michael Pizitz of Pizitz Management Group, there have been no offers for the space from other department stores. "We have had basically no interest as far as anyone making a formal proposal."
After the Belk-Parisian store consolidation, there could be two empty anchor positions at what may be the state's best-known shopping destination.
"It's so dominant in the Birmingham region that if you only had one chance to get here, that would be the place to put it," Cunningham said.
The Galleria's owner, General Growth, would also like to see all vacancies filled.
"However, Parisian will retain its identity until fall 2007 and our immediate goal is to focus on their continued success," said Tracy Gatewood, spokeswoman for the Galleria.
Tutwiler Farm, perhaps

Eyes also will be on Colonial Pinnacle at Tutwiler Farm, a retail development by Colonial Properties Trust in Trussville set to open in October.
That project calls for a 100,700-square-foot store that Parisian will own but which will become the property of Belk when the acquisition is complete. Belk is already locked into a 20-year lease for its own 95,800-square-foot store at the development.
Retail executives believe Belk will not operate in both locations, which would create a vacancy at one of Birmingham's most anticipated new centers.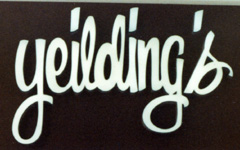 Richard Yeilding, whose family ran one of Birmingham's most lasting and successful department store chains in Yeilding's, said a retailer coming into Birmingham now has to be assured of some degree of success to take such risks.
"Because Dillard's has a presence in Alabama in all markets except Birmingham, they now have to look for a strategy to have multiple stores here," said Yeilding, who now works with Colonial Properties Trust in developing new centers. "They can't compete with all the stores Belk and Macy's have without at least a three-store strategy. They've always been interested in Birmingham, but it always had to be a matter of knowing how they fit in."
Yeilding sees Nordstrom as an outside possibility, with Neiman Marcus being more of a long shot for a market the size of Birmingham.
"There is a difference between Nordstrom's and Neiman Marcus in that Nordstrom does have a broader appeal whereas Neiman is more focused on the upper price points," he said.
For Nordstrom, a decision could come down to population, Yeilding said.
"It's a challenge for them to get a business projection that gives them the type of volume they need for their stores to be successful," he said. "Certainly, it's a developer's job to try to prove to them that they can achieve that."
Any hope of landing Neiman Marcus in the Magic City may hinge on the level of profitability Saks Fifth Avenue has had at The Summit.
"Anybody on the upper end is going to play off their perception of Saks Fifth Avenue's relative success in this market," Yeilding said.
Mum's the word
Despite all the talk about the other department store chains, the chains are remaining hushed.
Julie Bull, spokeswoman for Dillard's, would not speculate on whether the Belk-Parisian deal has boosted Birmingham back onto the company's radar.
"We look at markets for a number of reasons and a number of factors," she said. "We have not made any announcement regarding Birmingham."
Amy Pobft, spokeswoman for Nordstrom, was similarly noncommittal.
"We don't have any current plans for a store in Birmingham," she said. "Regardless of what's happening with Belk and Parisian, we continue to try to find the right opportunity at the right time. We're looking at opportunities all the time, and while we think that Birmingham is great, we just don't have any current plans."
Yeilding said the thing that may be missing in the expectations for new stores is how successful Belk may be as a competitor now that it will have nearly 30 stores in the metro area.
"Belk has proven in a market like Charlotte that they can run a store like at SouthPark that is on par with any store in the country," he said. "Belk has shown over a 50-year period that they know how to run small-market stores and big-market stores. They've taken on Atlanta in a way that has been extremely profitable and used a very good business strategy in a place where there was extreme department store competition."
Cunningham agreed that the retail climate after all the gyrations may end up better.
"Setting aside the intellectual effect of losing one of our favorite Birmingham-based, longtime department store names, I think at the end of the day from an economic standpoint we will be in better shape," he said.